Project
The People's Jersey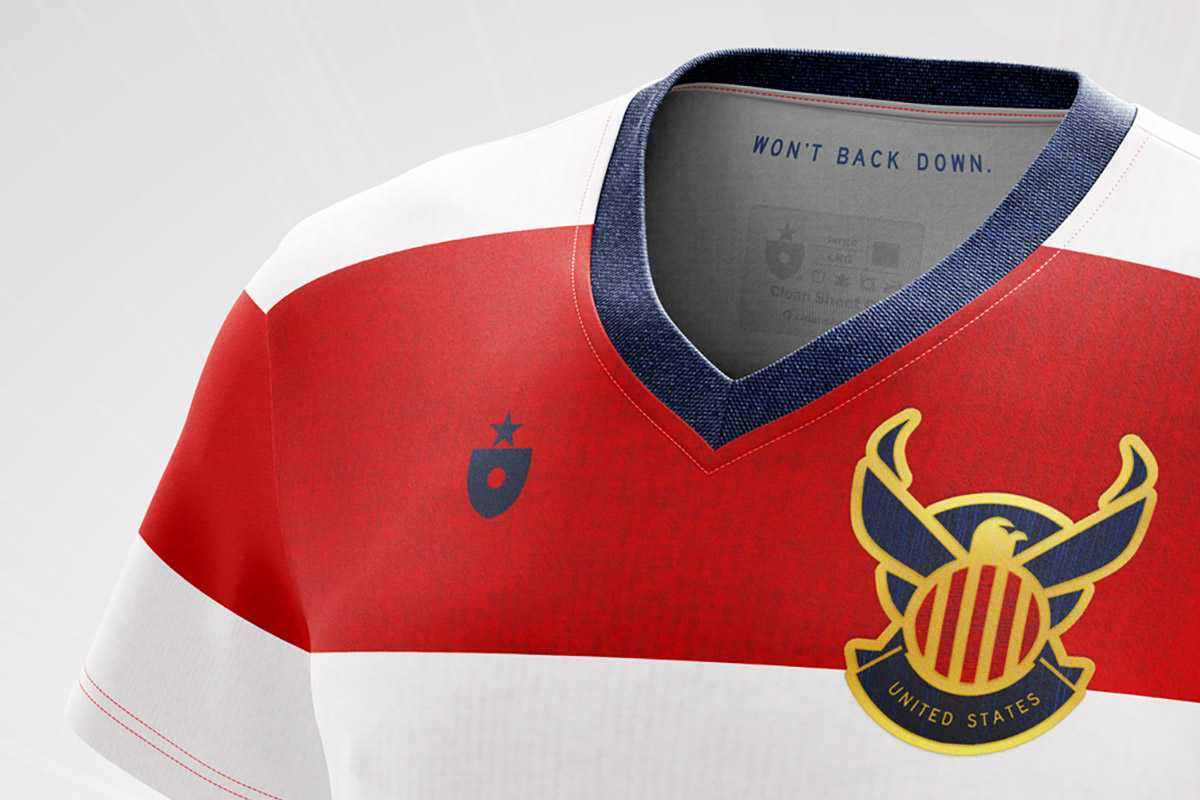 What if American soccer fans had their own beautiful jersey?
The People's Jersey project starts with an unprecedented idea: what if American soccer fans didn't have to rely on a big athletic apparel company to express their fandom? What if patriotism and passion wasn't tied up with corporate marketing? What if an American soccer jersey transcended American commercialism?
With the People's Jersey, I explored the answers to those questions.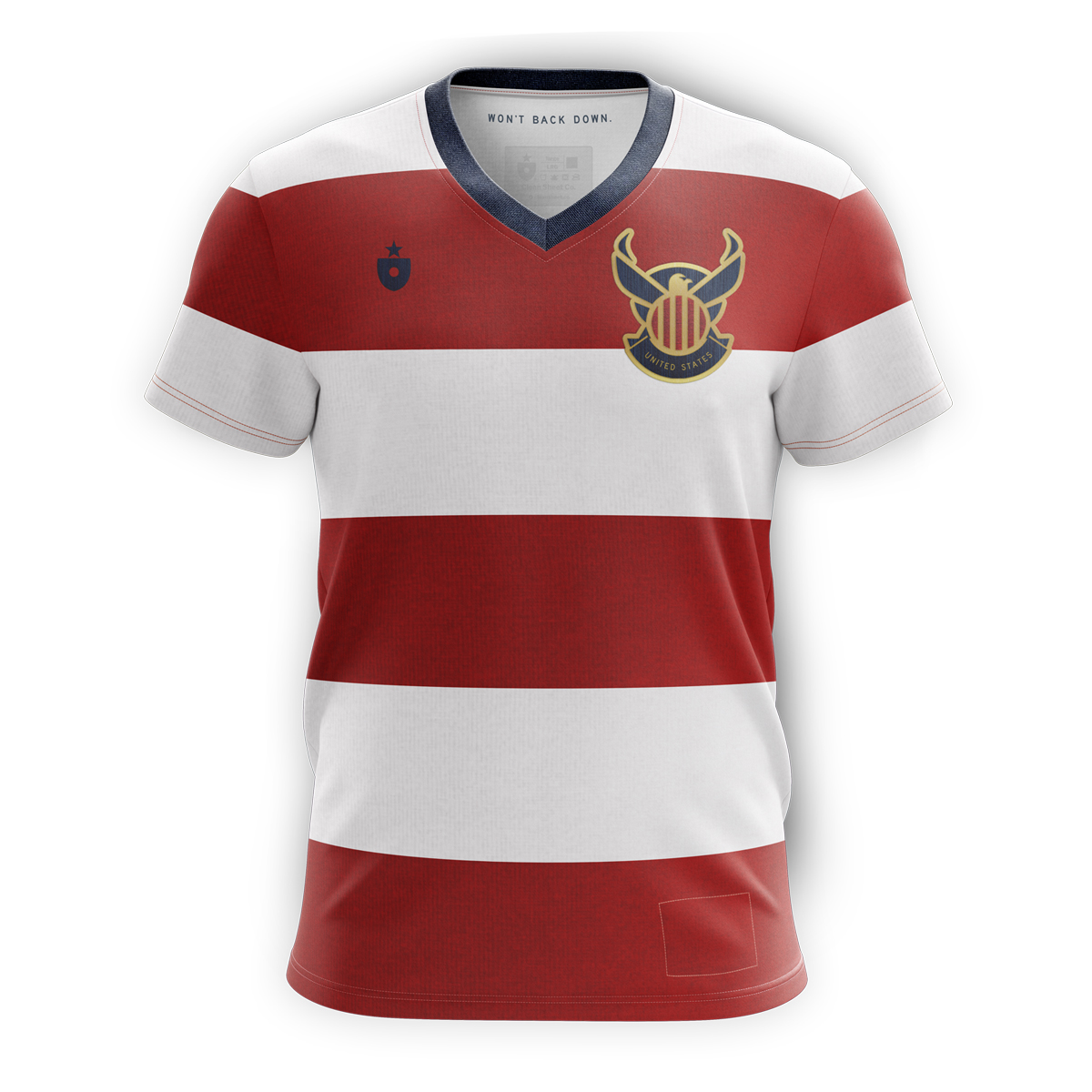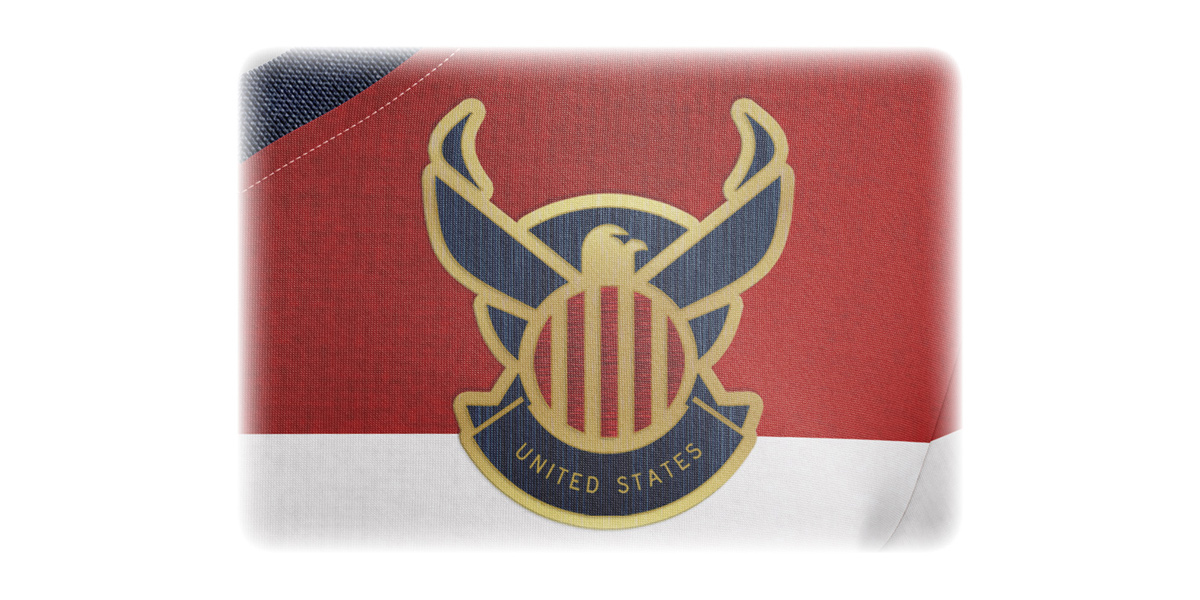 The aim: to make a beautiful fan-focused jersey, from high-end materials and bespoke patterns. To serve as an opposite to the thin, expensive, template-driven off-the-rack shirts made by big athletic companies.
As the shirt developed, I learned a ton: about pattern-making, sourcing fabrics and factories, and how to design for production feasibility (in addition to aesthetics). I brought in apparel designers with experience working for Puma, New Balance, Adidas and Reebok. Together, we prepared the package of technical materials, finalized design and decided on a manufacturing approach.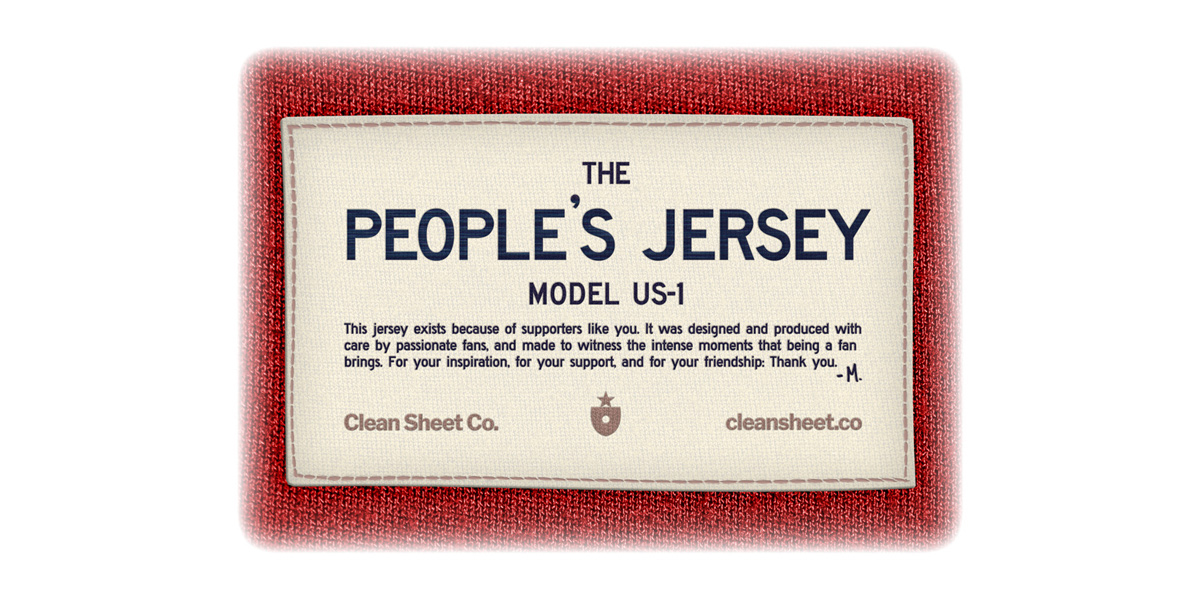 One challenge has so far kept the jersey from production: the on-field performance of the U.S. Men's national soccer team. The jersey was originally being prepped to coincide with the 2018 World Cup; when the men's team missed out on the competition, our window closed much earlier than we had hoped for.
Fortunately, this is not an insurmountable problem. The men's and women's teams will be featuring in high-profile competitions soon – and the People's Jersey will be there.