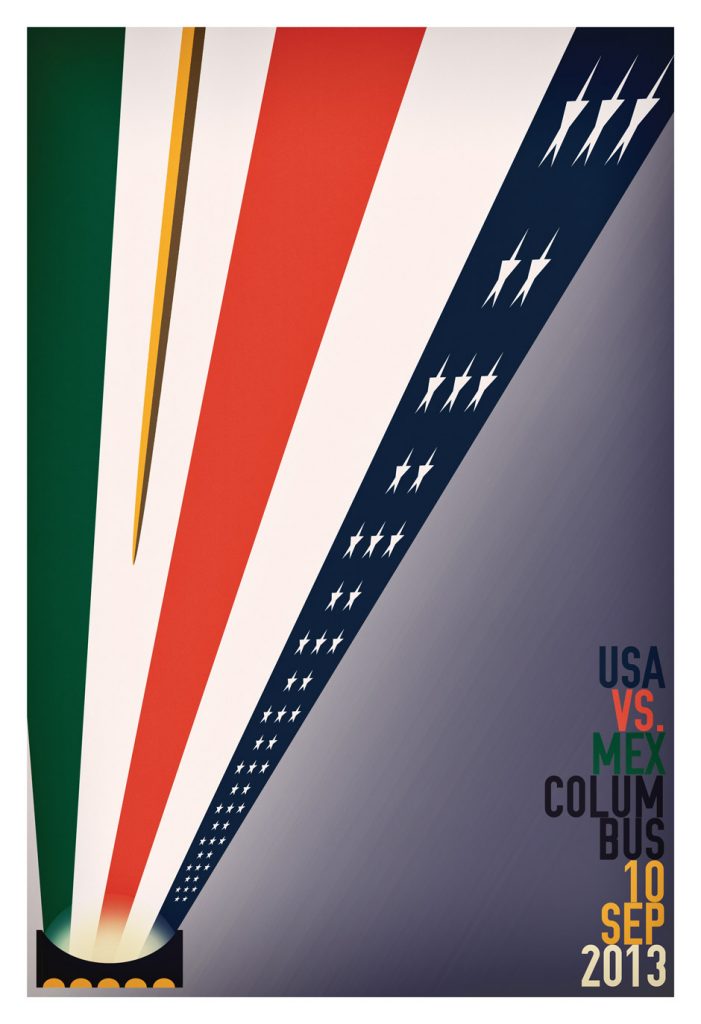 September 10th, 2013. Columbus, Ohio.
The game only comes around once every four years, if that. The rivalry is centuries old, but also, in a strange way, very new. The match is, undoubtedly, the biggest in North America this year. Tuesday, September 10th, in Columbus, the US hosts Mexico with World Cup qualification hanging in the balance.  Both teams are coming off losses; both are anxious to win. The atmosphere will be electric.
Just in time for USA vs. Mexico 2013, I've designed a special, retro-inspired game-day poster. I'm making exactly 39, and you can have one if you like.  Each poster will be hand-numbered and signed.  You can read all about it, and get yours, right here.