Art & Illustration Series
USA Matchday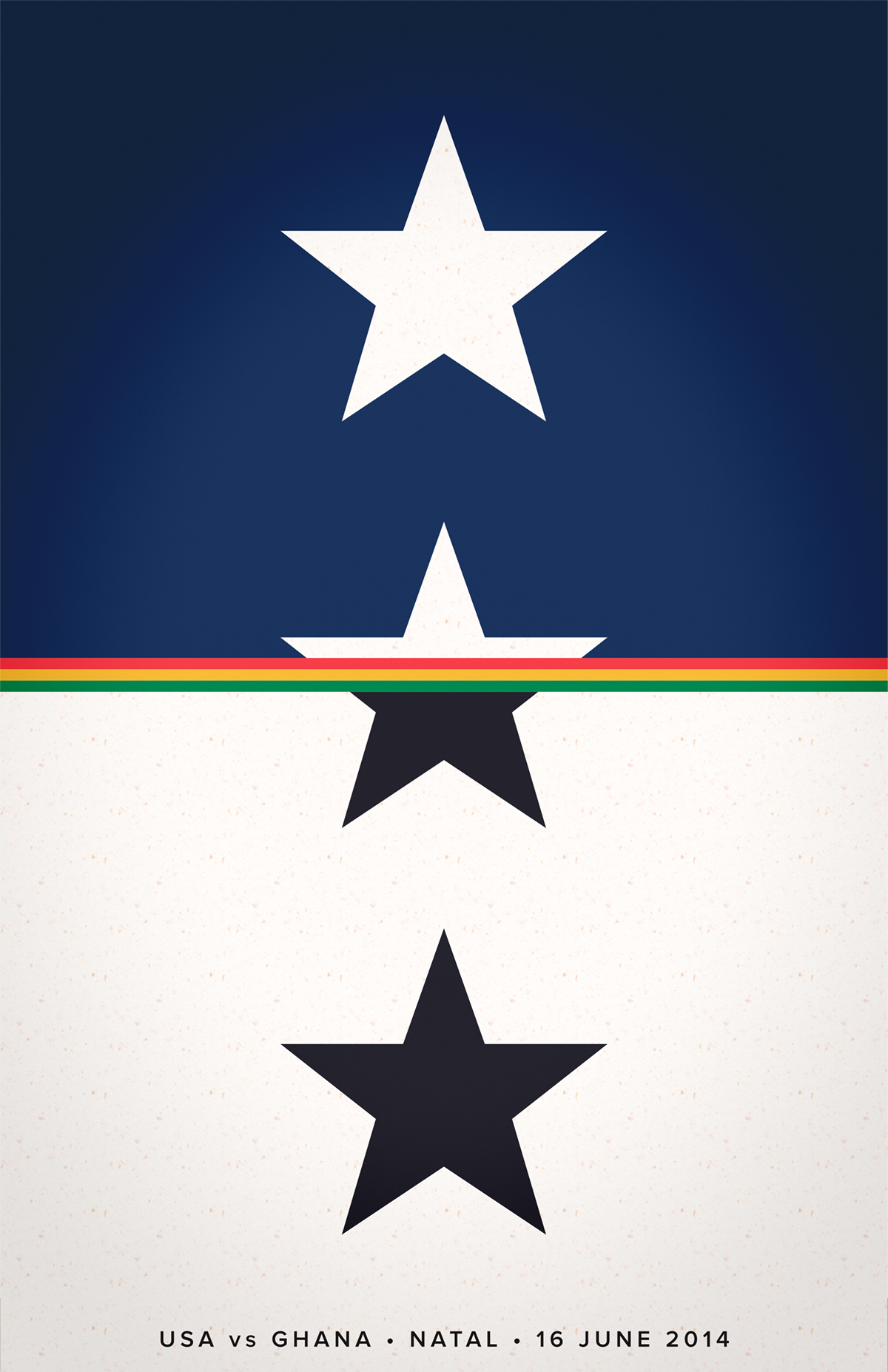 An exercise in national identity, geometry, and simplicity.
The 2014 World Cup was a great reason to create art and design. Working with the field of Cup teams, I developed the 32 Nations project for Clean Sheet Co., my apparel business. Working as an independent artist, I created this series of World Cup-inspired limited edition prints. The prints commemorate the United States' participation in the tournament, with a design dedicated to each of their three opening round opponents.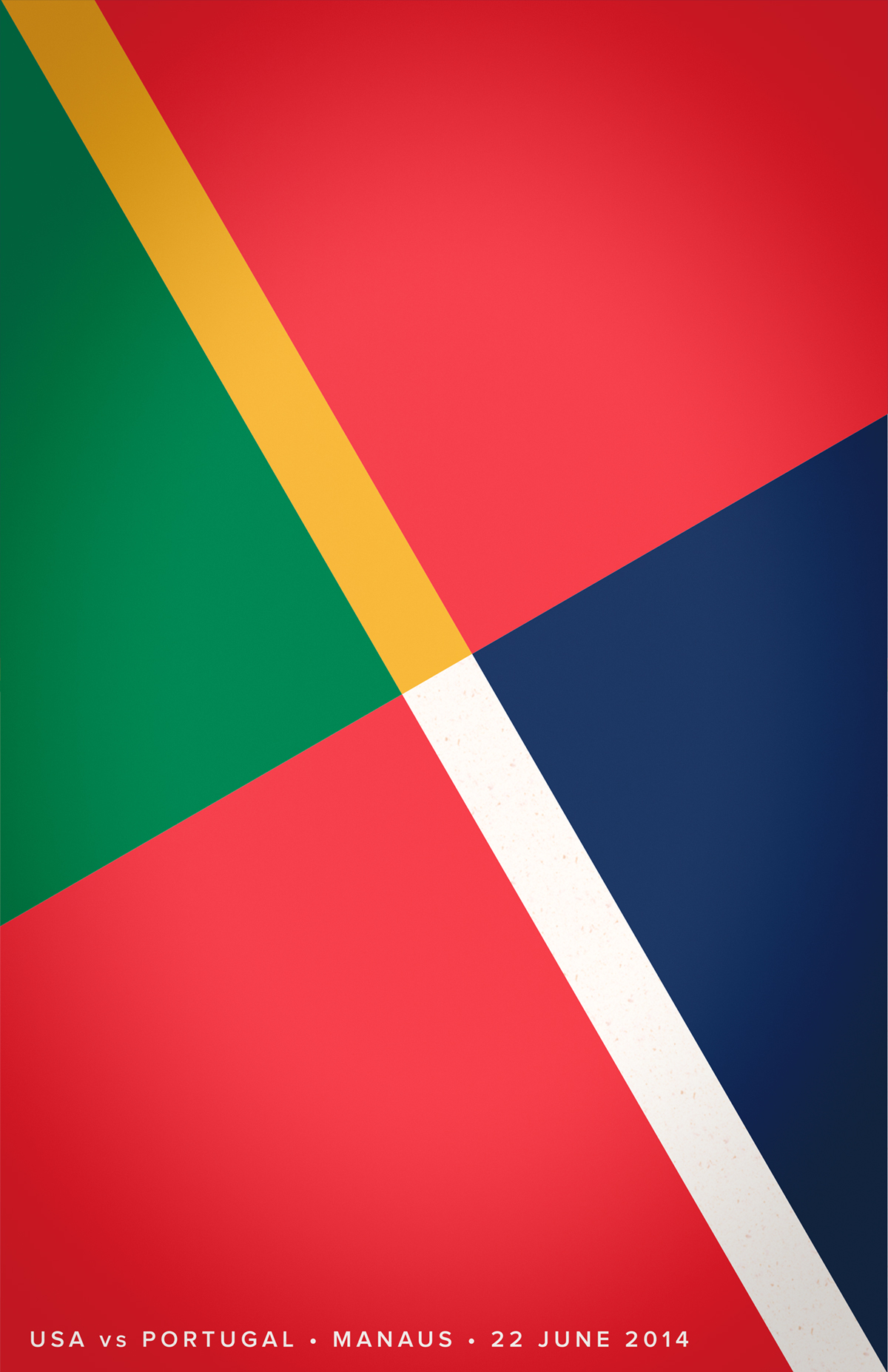 I took an ultra-minimal, geometric approach to portraying national identity with each print. The idea was to find visual places where the identities of the U.S. and their respective opponents, converged. The United States shares stars, and some colors with Ghana. With Portugal, colors and proportions mirror each other. And the U.S. and Germany share an affinity for stripes (depending on context).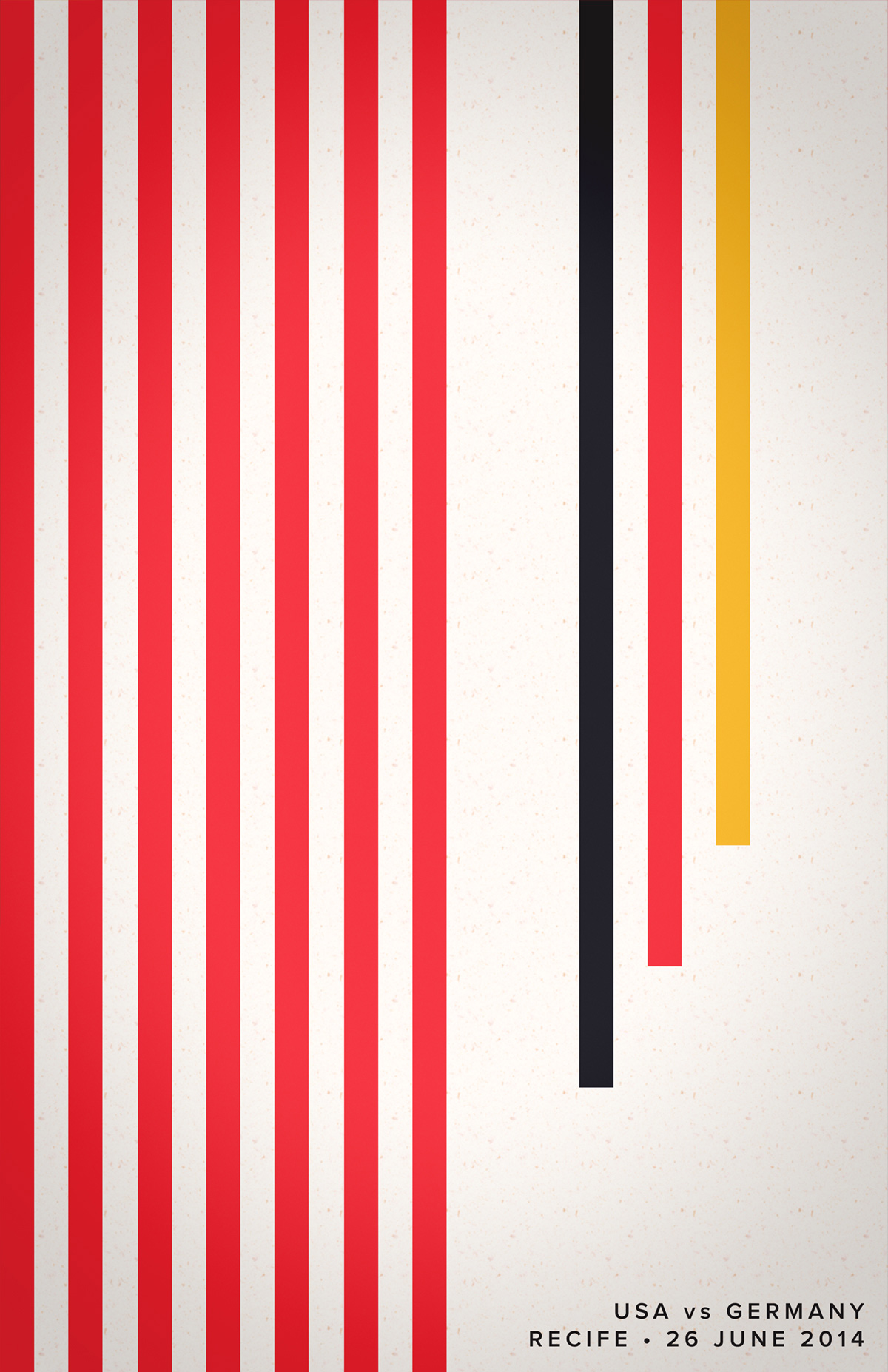 Each print was produced in a limited run for purchase. Posters were hand printed by AntiDesigns, a well-loved Boston print studio. Each hand-pulled, edge-to-edge screen printed poster measures 11" x 17", using gallery-quality inks on beautiful 100 lb. French Paper Speckletone stock.