Art & Illustration Piece
LA Galaxy Matchday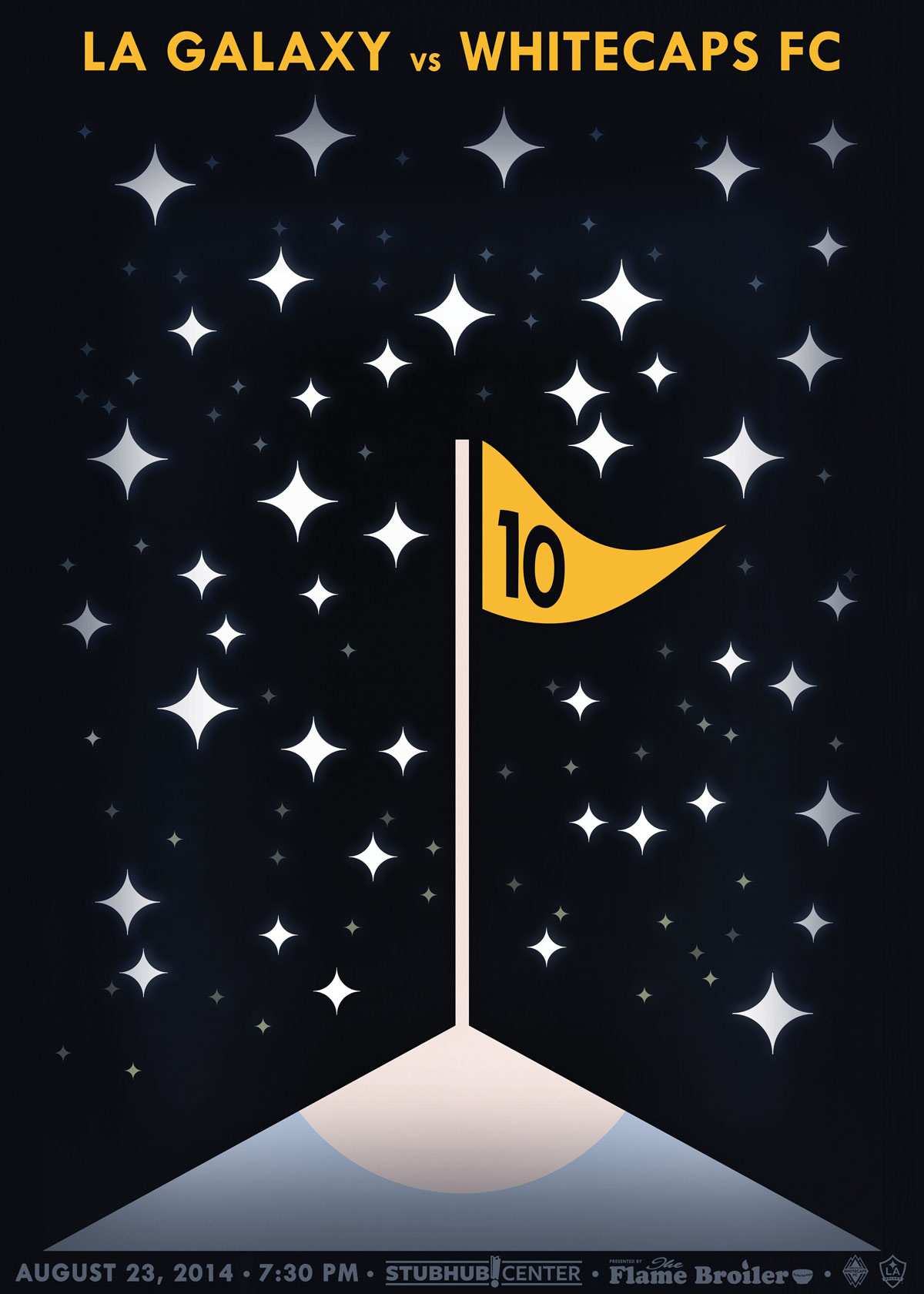 The biggest brand in American soccer commissioned me for a tribute to its greatest player.
In 2014, the Los Angeles Galaxy asked me to create a poster for an upcoming match against Vancouver Whitecaps FC. This was a special night: Landon Donovan, the Galaxy's all-time leading scorer (and by many accounts the best American soccer player in history) was being honored before kickoff.
My design aimed to tie the various themes of the evening into one arresting visual. A galaxy of stars reigns over a white-capped mountain, representing the two teams (and expressing a preference for the home side).  A flag is planted atop the mountain, further signifying LA's intent to "conquer" Vancouver.
Here, a second layer of meaning emerges. The mountain-and-flag motif doubles as the representation of a soccer field's corner flag, as seen from an on-field perspective. The corner forms the mountain's peak and the snow cap is mirrored by the corner's quarter-circle.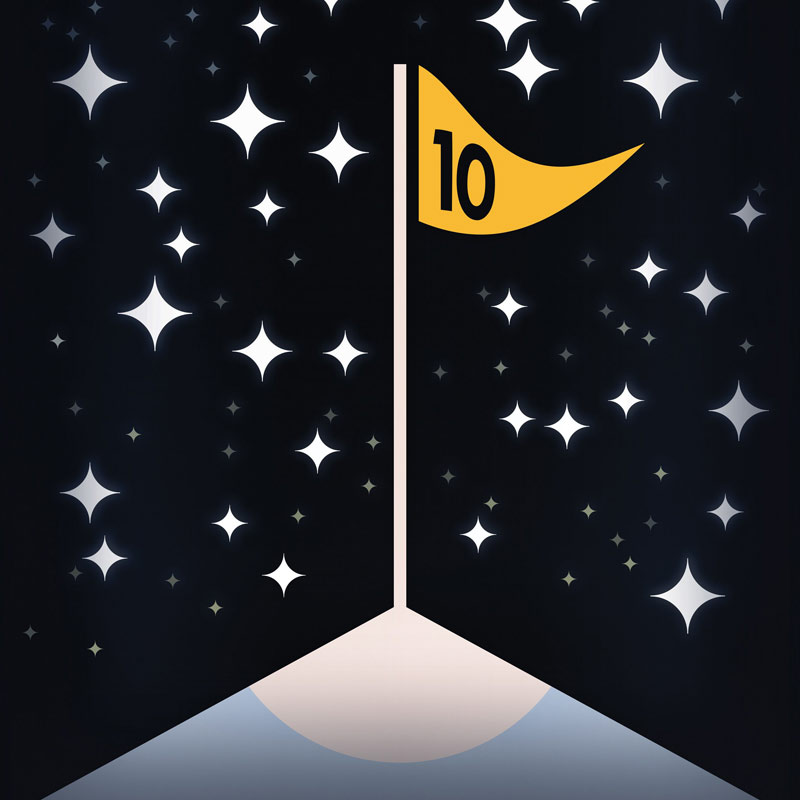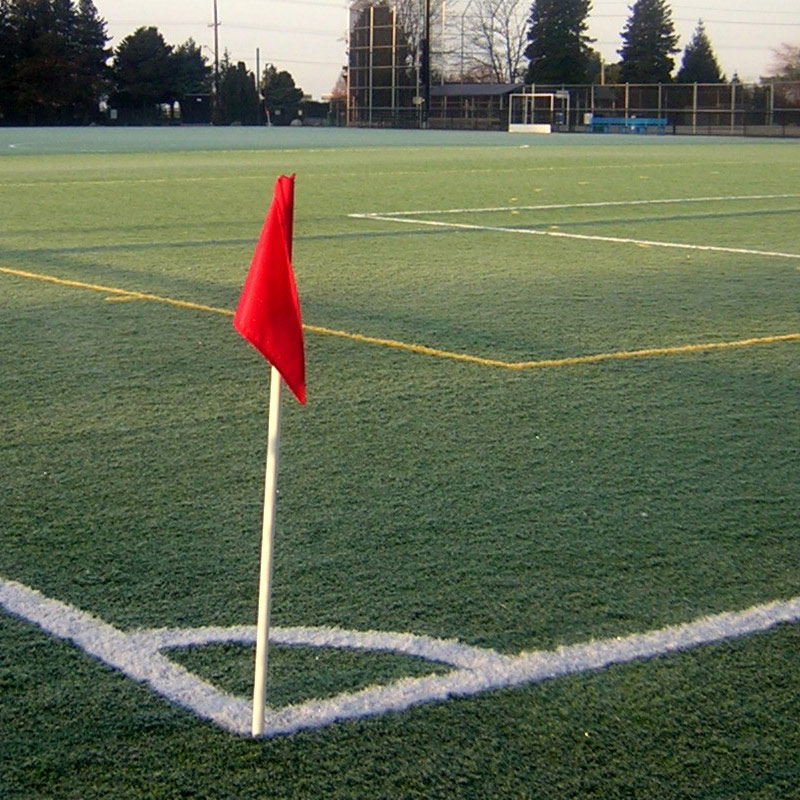 Corner flags don't normally contain writing, but this one does: Landon Donovan's jersey number 10. Landon was known for his proficiency at taking corners; this spot is "his."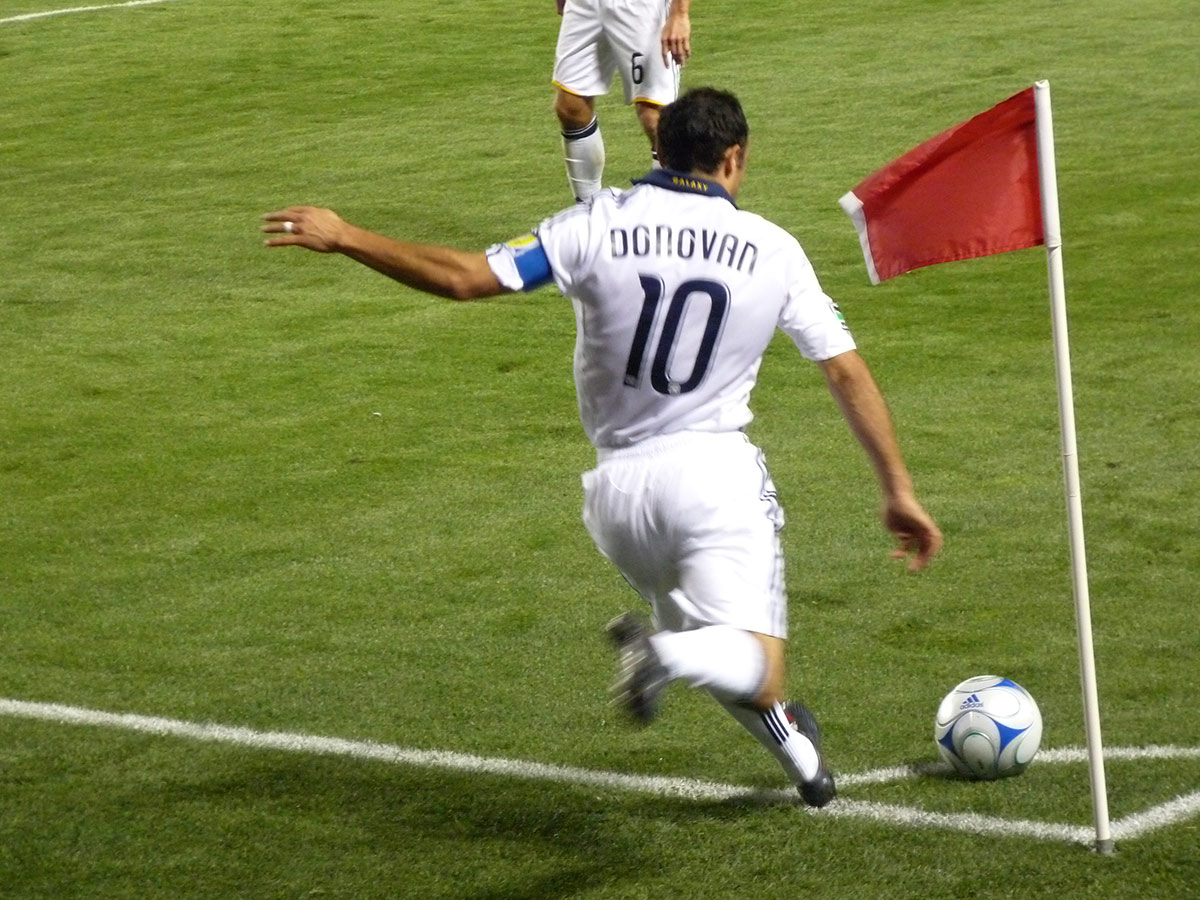 As a final touch, the array of stars forming a "Galaxy" above the scene contains a special reference. There are exactly 107, the record-breaking number of goals Landon had scored for the club to date. (He added a few more before the end of the season, and one more during a 2016 comeback, for a total of 114 L.A. Galaxy goals.)
I named the print "Starry Night." The Galaxy distributed it as a poster on match night, made it available online, and auctioned off several copies signed by Donovan to benefit charitable causes.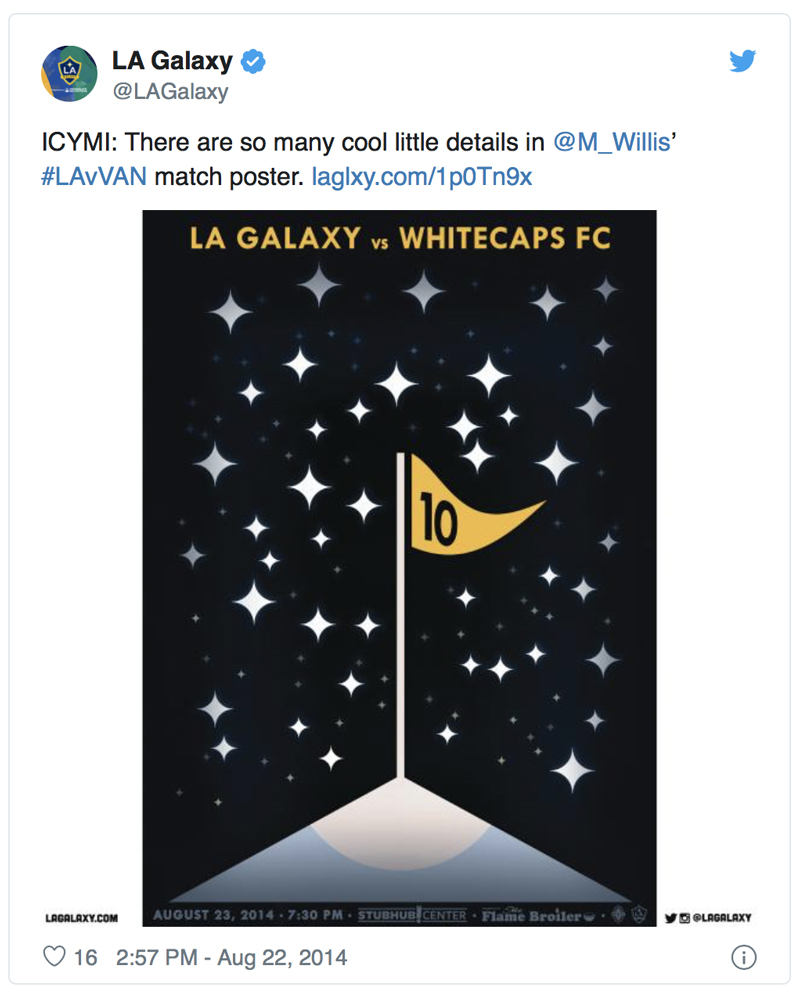 I remain honored to have worked with the Galaxy on such an immensely meaningful poster. As an artist and a huge fan of American soccer, it doesn't get much better.